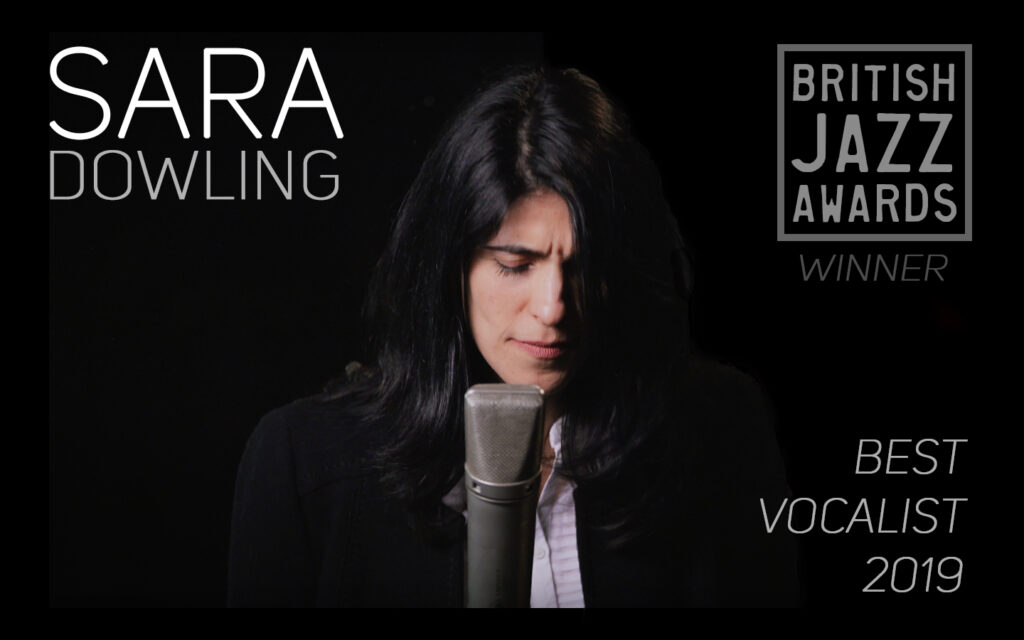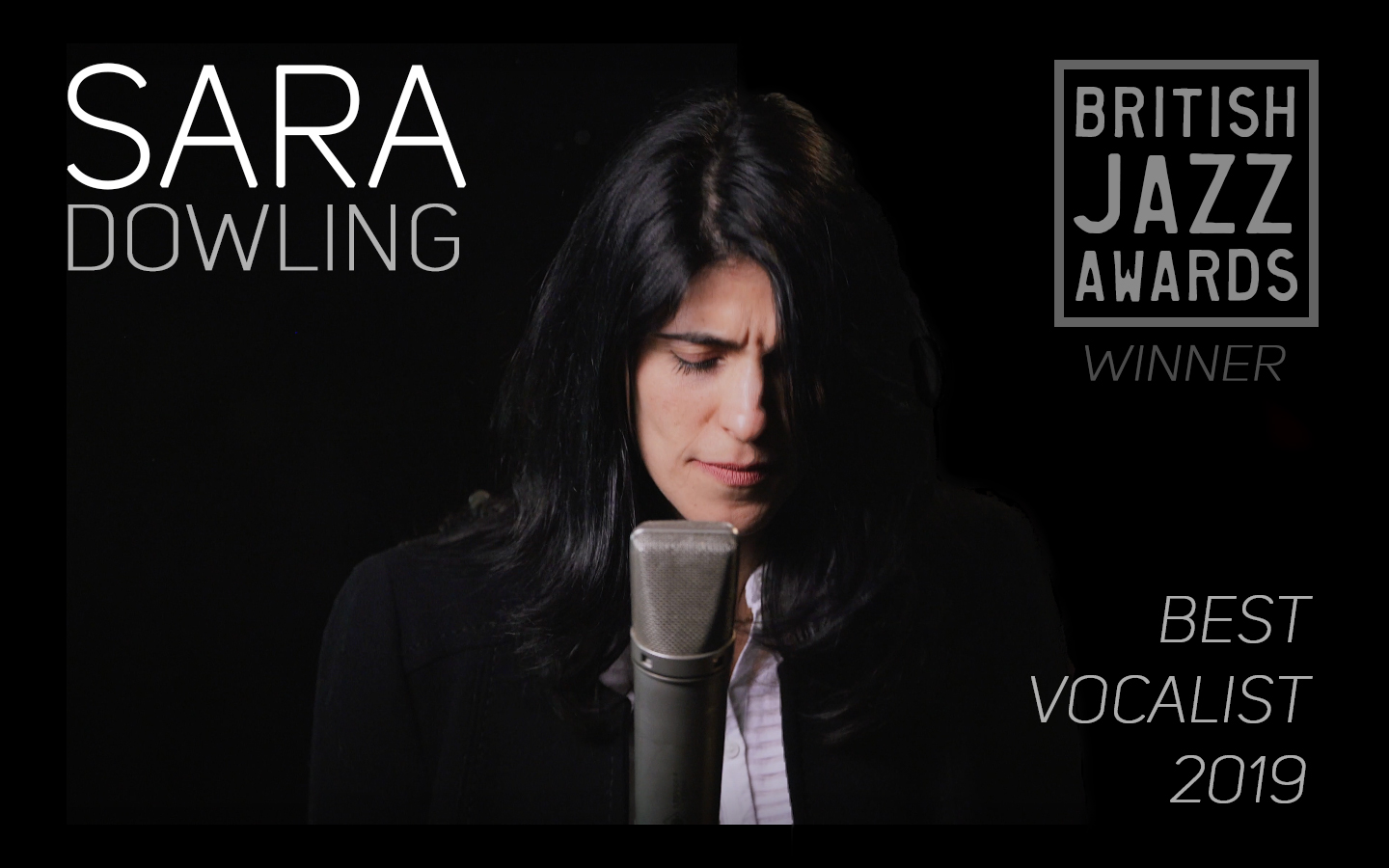 Electronic Press K

it
(English)
---
Best Vocalist – British Jazz Awards 2019
British vocalist Sara Dowling is regarded as one of the most talented jazz singers in Europe. With Palestinian and Irish heritage, she first trained as a cellist at Chetham's and the RNCM, before emerging as a powerful and expressive jazz vocalist and composer. Her most important influences are Betty Carter and Sarah Vaughan.
She has shared the stage with Ronnie Scott's All Stars Band, Ian Shaw, Jason Rebello, Bruce Barth, Terell Stafford and toured in Italy with pianist Andrea Pozza. Sara has performed in some of the UK's most prestigious jazz venues and festivals (Ronnie Scott's, Buxton International Festival, Swanage Jazz Festival, Isle of Wight Festival) as well as headlining festivals in Italy (Jazz In Borgo – Ferrazzano, Winter Teata – Pescara, Notte Bianca – Comacchio), Spain (San Javier 2022), France (Jazz En Touraine 2020), Bahrain and Hungary (Budapest Jazz Club).
Her sound is a vibrant fusion of nostalgic classical harmonies and intense American post-bop rhythms of the late 1960s, where interplay and improvisation are at the heart of the performance.
The fabulous fearlessness with which she approaches the act of singing, the burning conviction, the irresistible communicative power and jaw-dropping musicality she brings to it makes Sara one of the UK's leading Jazz vocalists.

"Sara is now a real force of nature within Uk jazz with surely a great future ahead of her"
JAZZ VIEWS


"Her voice has all the qualities that you find in the great singers"
GUY BARKER


"How soon before it will become normal to think about her as one of the best jazz singers this country has?"
SEBASTIAN SCOTNEY – LONDON JAZZ NEWS


"Rarely does a jazz singer grace our scene with such breathtaking authenticity and natural flair. Dowling is this thing."
IAN SHAW
Promoters Tools
Gallery
click on the images for hi-res
Voted Best Vocalist in the British Jazz Awards 2019, Sara is one of the UK's leading jazz singers. With Palestinian and Irish heritage, she first trained as a classical cellist at Chetham's and the Royal Northern College of Music, performing Saint-Saens Cello Concerto with the Hallé orchestra and was selected to perform for Yo Yo Ma at the Bridgewater Hall. All her musical experiences eventually led her to discover her voice and her passion for extemporisation, thus emerging as a powerful and expressive jazz vocalist and composer. Her most important influences are Betty Carter and Sarah Vaughan.
With Palestinian and Irish parentage, Sara was exposed to a wide range of music throughout her childhood: from her father's passion for classical music and jazz to her mother's favourite Arabic singers.
Although her vocal approach is steeped in the jazz idiom and its repertoire, Sara is now coming forth with her own original style that resonates in her compositions as well as her unique approach to standards. Her sound is a vibrant fusion of nostalgic classical harmonies and intense American post-bop rhythms of the late 1960s, where interplay and improvisation are at the heart of the performance. Her new album 'Right Now', out later this year, includes original arrangements and compositions (such as 'Phoenix From The Ashes' and 'The Encounter'), testament to Sara's exceptional artistic evolution as a performer, composer and bandleader.
She has shared the stage with Ronnie Scott's All Stars Band, Ian Shaw, Jason Rebello, Bruce Barth, Terell Stafford and toured in Italy with pianist Andrea Pozza. Sara has performed in some of the UK's most prestigious jazz venues and festivals (Ronnie Scott's, Buxton International Festival, Swanage Jazz Festival, Isle of Wight Festival) as well as headlining festivals in Italy (Jazz In Borgo – Ferrazzano, Winter Teata – Pescara, Notte Bianca – Comacchio), Spain (San Javier 2022), France (Jazz En Touraine 2020), Bahrain and Hungary (Budapest Jazz Club).
As London Jazz News' editor Sebastian Scotney wrote: "There really is something different, special and fresh about her. […] First, the fabulous fearlessness with which she approaches the act of singing. A burning conviction, the irresistible communicative power and jaw-dropping musicality she brings to it. […] She trusts her voice and its range of timbre. She trusts her ability both to convey the emotion of very slow ballads – or to bring joy as she rip-roars and scats through faster songs. And above all she makes a wonderful connection both to the music and to the audience."
Guy Barker said: "Her voice has all the qualities that you find in the great singers".
Ian Shaw said: "Rarely does a jazz singer grace our scene with such breathtaking authenticity and natural flair. Dowling is this thing."
ALBUMS
---
or email at bookings[at]saradowling.co.uk