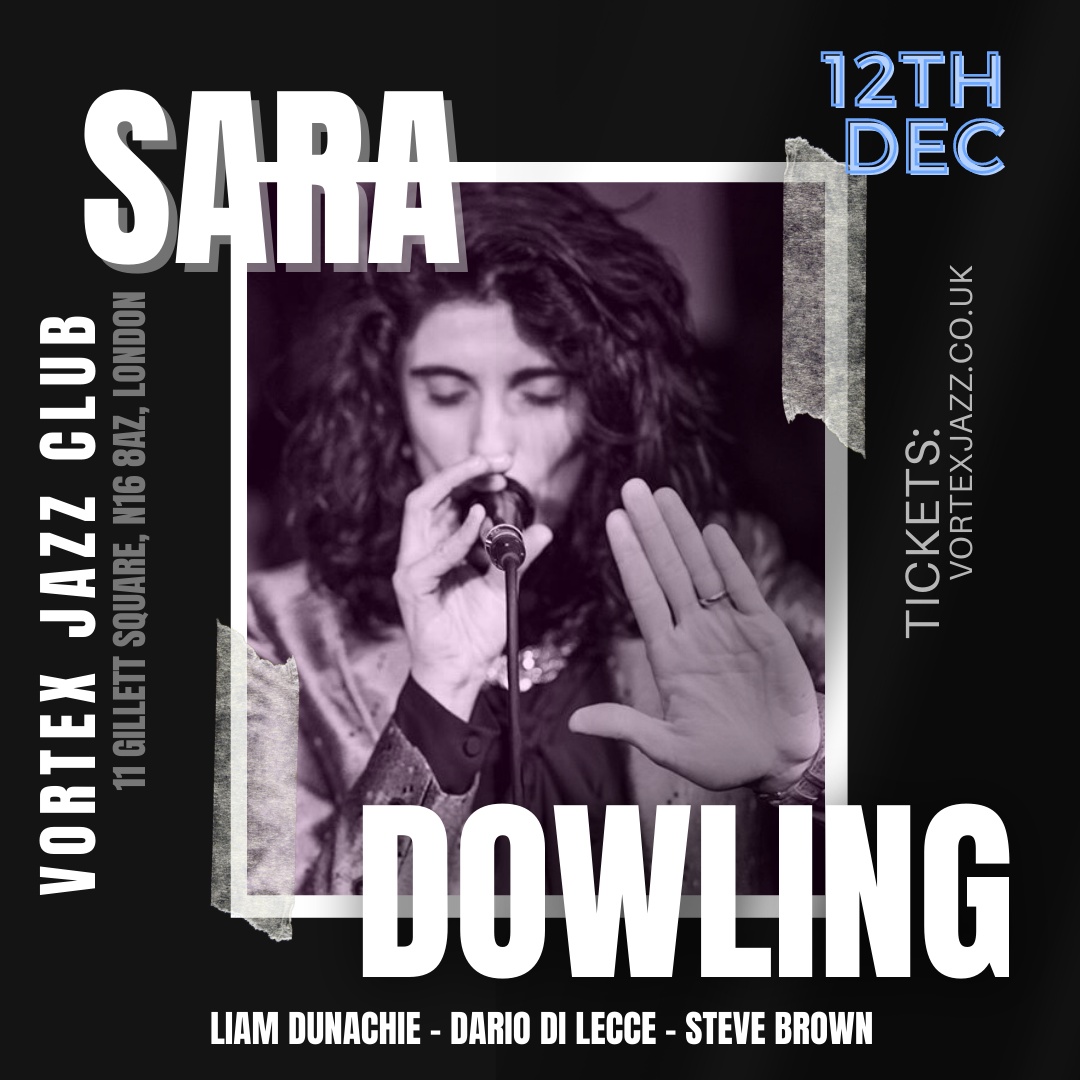 Sara Dowling Quartet @ Vortex Jazz Club
This will be my first ever gig at the wonderful Vortex Jazz Club and I can't wait to see you all.
During this lockdown I have started my exciting journey of experiementing with some new compositions that fit my current vocal style compared to the delivery of my first two albums.
Expect a fierce delivery of my composition 'Phoenix From The Ashes' which best describes the overall concept behind my coming album RIGHT NOW out next year. The programme will include my own arrangement of Bluebird of Happiness that Betty Carter made so famous as well as other arrangements of swinging jazz standards.
I will be joined by these wonderful musicians:
Liam Dunachie on Piano, Dario Di Lecce on bass and Steve Brown on drums.

Sara x