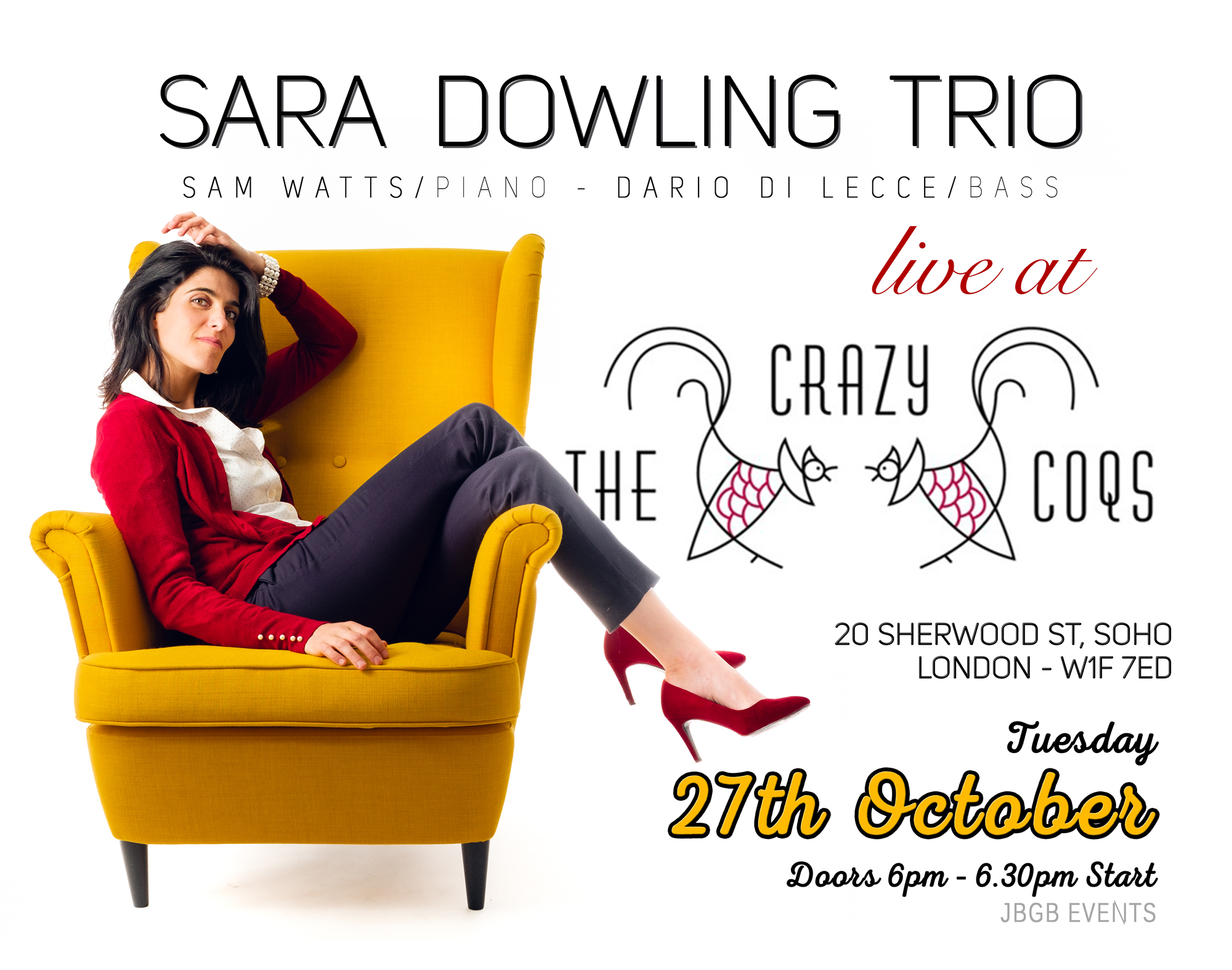 Sara Dowling @ The Crazy Coqs
It's wonderful to be back at the 'The Crazy Coqs'.
I'll be joined by wonderful pianist Sam Watts and the swinging Dario Di Lecce on bass. It is so fun sharing music with these two fellas.
This gig will be a one hour set of swinging jazz standards and heart wrenching ballads. Songs include, The Things We Did Last Summer, The Best Is Yet To Come, Double Rainbow, I Guess I'll Hang My Tears Out To Dry.
I will also sit at the piano for one and play my composition 'The Rainiest Day'.
Can't wait to see you.
It's a sell out.
Sara x