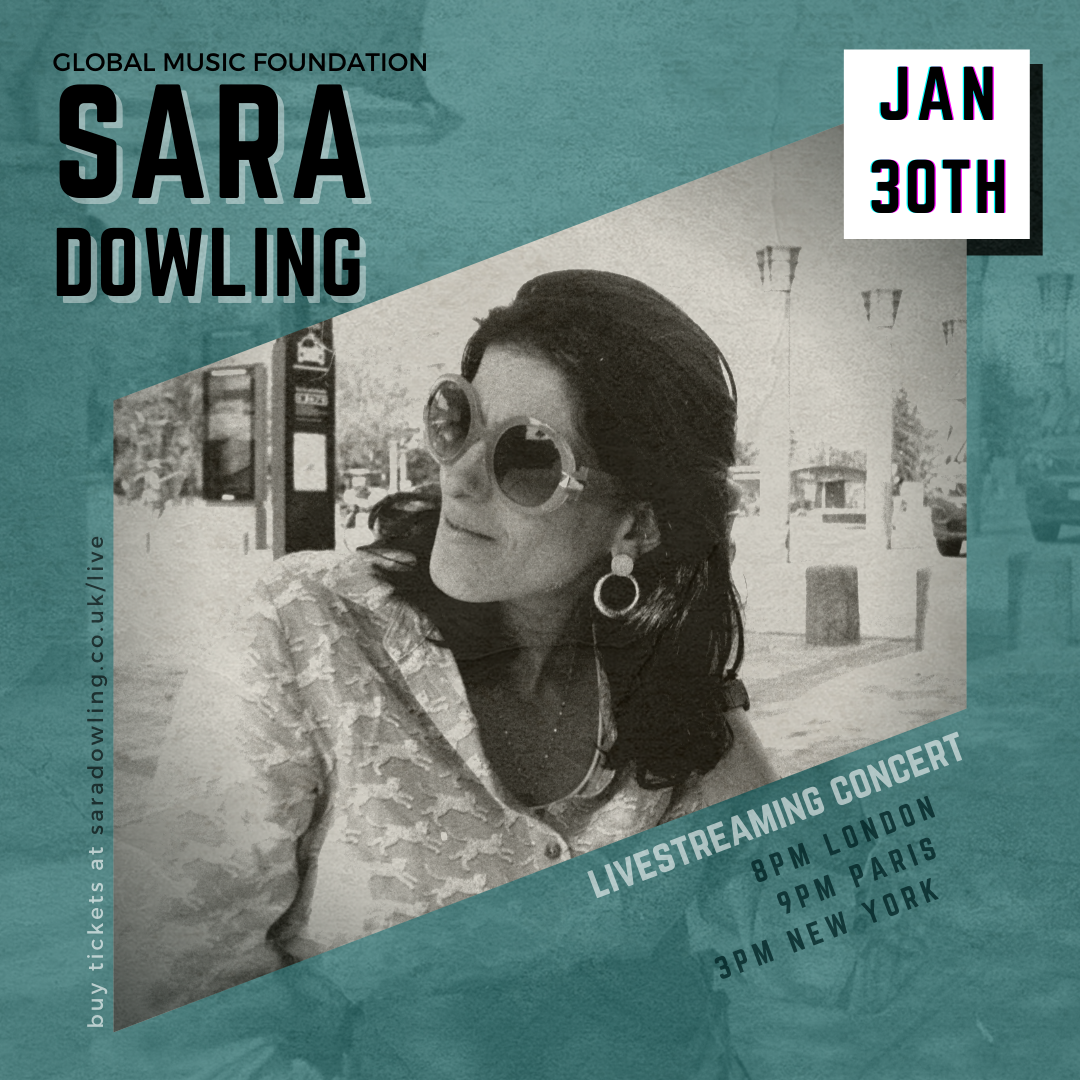 Sara Dowling – Online Concert (Global Music Foundation)
Concerts with some of the finest artists in Jazz today
Each concert will be 30 minutes (approx) and will be followed by a Q&A session with the performing artist(s).
The concerts will be live on Zoom. We have done all we can to achieve the best possible audio experience but we can only work within the bounds of the technology available at present. We advise using headphones.
ADVANCE BOOKING ESSENTIAL
Last booking closes 30 minutes before the start of concert to allow time to process payments and send out the meeting ID and password. With the increased amount of traffic in cyberspace at this time some replies are being delayed. To ensure that you receive your meeting ID and password in time please book as far in advance as possible. The meeting ID will be sent to you approximately 1 hour before the concert starts.