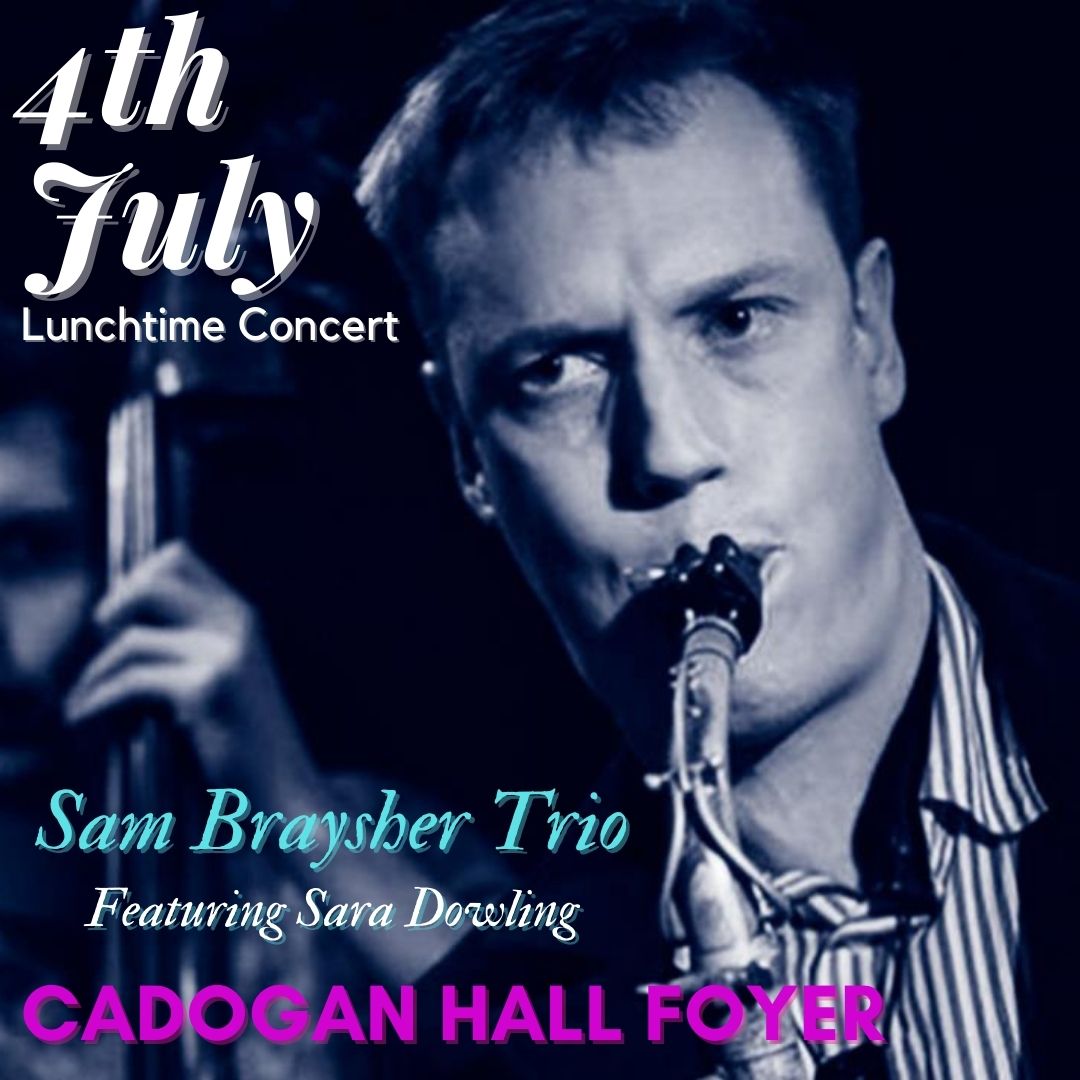 Out To lunch Cadogan Hall – Sam Braysher Trio (Ft Sara Dowling)
London-based alto saxophonist Sam Braysher has received widespread acclaim for the two albums released under his own name, both of which feature renowned international collaborators. Golden Earrings, with American pianist Michael Kanan, was described as "delightful and surprising" by Dave Gelly in the Observer, while his recent trio album with Jorge Rossy (Brad Mehldau Trio) and Tom Farmer, was praised in Jazzwise as "a triumph of intelligence and sentiment".
For this concert, Sam is joined by a special guest: the brilliant, award-winning vocalist Sara Dowling. Voted Best Vocalist in the British Jazz Awards 2019, Sara is one of the UK's leading jazz singers, with London Jazz News' Sebastian Scotney noting "the fabulous fearlessness with which she approaches the act of singing… There really is something different, special and fresh about her."
Sam and Sara are joined here by some of the UK's most swinging and charismatic rhythm section players: drummer Steve Brown (Scott Hamilton, Barry Harris), and Tom Farmer (Anoushka Shankar, Joe Stilgoe, EMPIRICAL).
The quartet will look at lesser-known items from the American and Brazilian Songbooks, including compositions by the likes of George Gershwin, Kurt Weill and Antonio Carlos Jobim.