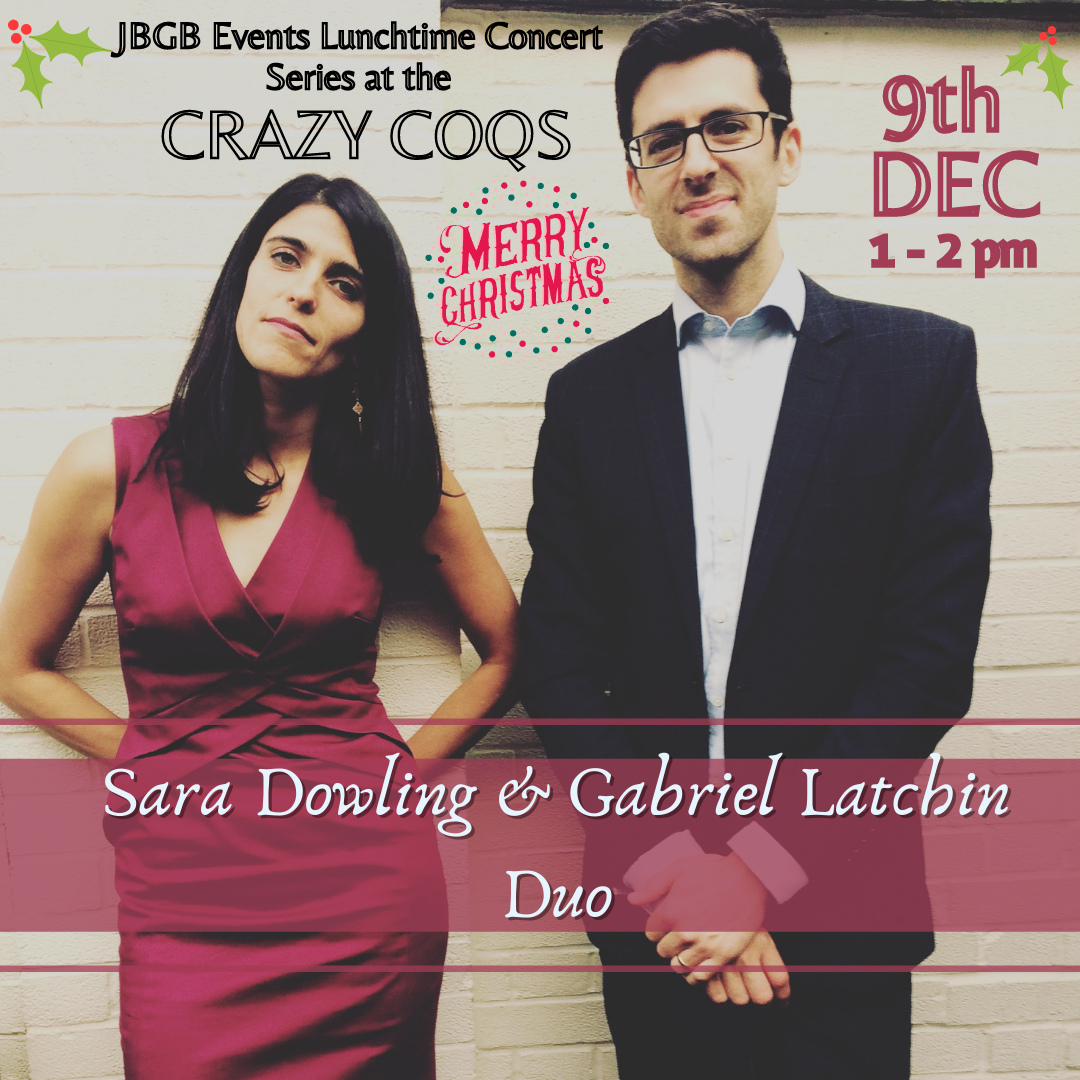 Christmas @ The Crazy Coqs with Sara Dowling & Gabriel Latchin Duo
Winner of the British Jazz Awards Best Singer 2019, Sara Dowling returns to Crazy Coqs for 50 minutes of sparkling, happy, heart lifting songs to put everyone in the best of Christmas spirits.
Sara's distinctive and utterly compelling voice has wowed sold out shows for Crazy Coqs audiences with her interpretations of the music of Judy Garland and most recently with an inspiring set from the best writers of 20th century music. Joined by the outstanding pianist and arranger Gabriel Latchin, with his new album of Christmas music, the audience are in for a treat from two of the UK's outstanding jazz talents.