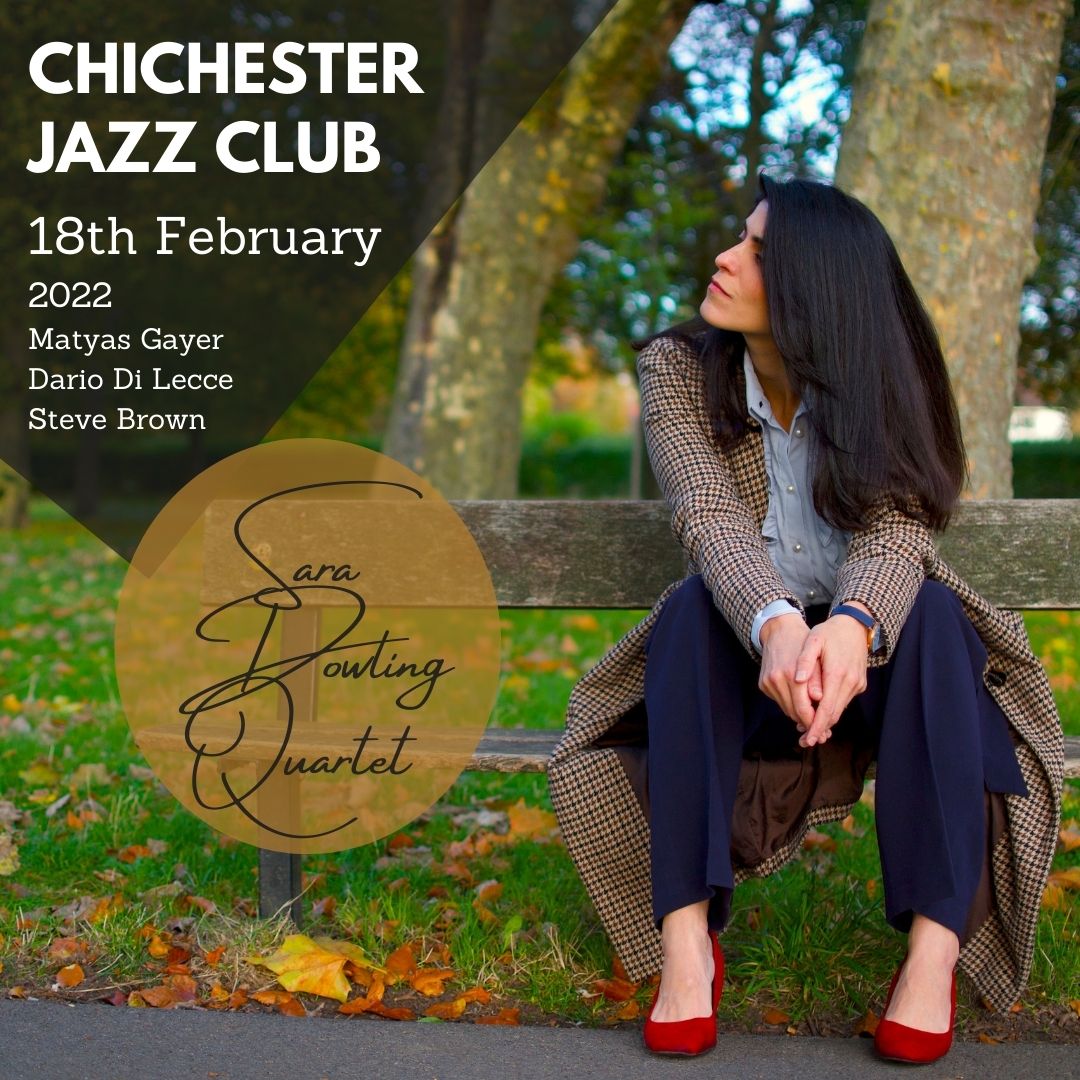 Chichester Jazz Club
Voted Best Vocalist in the British Jazz Awards 2019, Sara Dowling is gaining fame as one of the most talented jazz singers in the UK. She first trained as a cellist at Chetham's and the RNCM, before emerging as a powerful and expressive jazz vocalist and composer. Her most important influences are Betty Carter and Sarah Vaughan.
Although her vocal approach is steeped in the jazz idiom and its repertoire, Sara is now coming forth with her own original sound that resonates in her compositions as well as her unique approach to standards.
The fabulous fearlessness with which she approaches the act of singing, the burning conviction, the irresistible communicative power and jaw-dropping musicality she brings to it makes Sara one of the UK's leading Jazz vocalists.